01
UNLIMITED BALLS SHIPPED TO YOUR DOOR
In the club we cut out the middle man. Instead of paying huge endorsement deals we save you the money. Order as many dozen as you would like. And we will ship them right to your door.
02
NO AUTO-SHIP! Order As Many As You Need, When you need them.
Quickly and easily order unlimited balls anytime you need them. Don't just get a dozen a month with an Auto-ship program. Keep control and order when you need them. Stop roaming through the trees for lost balls.
03
No Contracts, No Risk, All Rewards
We are so confident that you will love our balls we don't need contracts. Once you have played our ball you will never go back to the name brands.
Stress Free Purchase
Backed By 100%
Money Back Guarantee
Not Sure If This Is For You? Try Free Balls Club RISK FREE! Buy With Peace Of Mind!! Backed by our 100% Money Back Guarantee
ORDER NOW
save money
Brand New Golf Balls that cost less than Recycled balls.
Golf balls lose performance overtime. Did you know Professionals use up to 8 Brand new balls PER ROUND! It's definitely not because they lose them, it's because the balls lose performance. A New Ball will always out perform a old one.
Free Balls Club Balls are brand new straight from the factory. Play like a pro and use new golf balls. Oh and did we mention it won't break the bank!
Order now
Reviews
Don't Take Our Word For It...Pro and Amateur Golfers alike Love Free Balls Club
Nick Killpack
PGA Professional Golfer
"I just hit two wedges shots, 1 with ProV1x and 1 Free Balls Club and the Feel and the Flight was really similar and I was really impressed with it. The Free Balls Club Shot I hit ended up closer to the hole. This ball is legit."
Dusty Fielding
Pro Golfer
"This ball feels great off the club. Great feel but didn't lose any distance. Highly recommend giving this ball a try."
Jesse Butler
8 Handicap
"I was skeptical that FBC balls would compare to the ProV1's I have always played. After 5 rounds I can honestly say I can't tell a difference not to mention the money that I save. Seriously just join the Club."
Scott Kissel
FBC Member
"The quality of your golf balls is great and I can't wait to give some of these sleeves away to buddies. I have been floored by your customer service from the minute I started to check your club out after trying the balls for the 1st time several weeks ago. Everything I have seen and experienced so far has been top notch so hats off to you and your club. You are efficient, friendly, helpful, and professional in every interaction. Thank you!"
Ryan Northrop
Founder, GolfTroop.com
"I am very surprised by how good this ball is. I am a 4 handicap and play often at my club in Scottsdale, AZ. The downside is my course is super narrow so I lose a lot of Prov1s :) I have tried Cut, Vice, Snell and none of them are near as good as the ProV1 so I just keep buying them, until now."
get started
order now
Order your balls today, price includes shipping!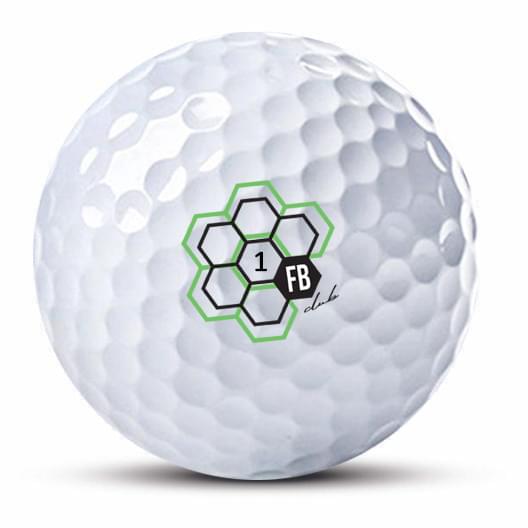 Order Now
$20.00 / Dozen
- IN Stock
Ordered:

20

Items available:

360
Free shipping on all orders
30 days easy returns